Parking Directions to parking garage labeled "2 and 40 North Central Parking."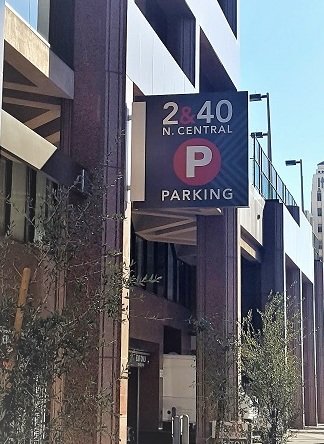 Bring your ticket for parking validation.

Parking for Triadvocates is available in the garage marked "2 & 40 N. Central" just south of Adams Street on the east side of 1st Avenue.
Turn left into the garage and take a ticket at the Visitor gate and park in any space not marked reserved on Levels G-1 through G-6
Take the garage elevator to the Lobby
Take the Lobby elevators to the 19th floor.