March 16,2020 |

TRIADVOCATES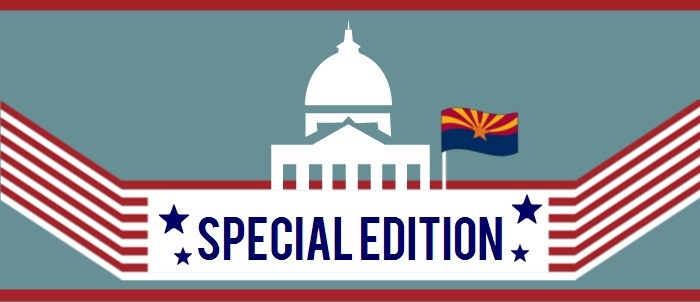 This afternoon, House and Senate leadership announced plans to adjourn – or at least recess – the legislative session at the end of this week as public health officials brace for more COVID-19 cases throughout Arizona. Over the next few days, lawmakers will be hashing out a "skinny budget" that provides enough funding to maintain state programs and operations at current levels when the new fiscal year begins on July 1. Additionally, both chambers plan to advance 28 bills that are deemed essential and non-controversial – mostly agency continuations and tax conformity – before they take a prolonged recess. While this will provide some short-term certainty, the path forward still remains unclear. Some lawmakers have signaled intentions to return to the Capitol in the "near future" to pick up right where things leave off, while others are interested in adjourning for the year and returning only if Governor Doug Ducey calls a special session to resume negotiations on a full budget package. Calling it quits, as opposed to a temporary hiatus, would be a death sentence for the roughly 600 bills that are still moving through the legislative process.

Things are rapidly changing, but here's what we know as of this evening:
At the end of this week, the Legislature will take a prolonged recess. Whether they will return to finish the session or adjourn for the year is still up in the air.
In the coming days, the House and Senate will pass a bare-bones budget and plan to send 28 non-controversial bills (i.e., agency continuations) to the governor's desk. Lawmakers are required to pass a spending plan by June 30 to ensure agencies and government programs can continue operating.
The House has cancelled all committee hearings for the week. The Senate plans to make that call on a day-to-day basis, although hearings today and tomorrow have been cancelled. Both chambers will return to the floor tomorrow afternoon.
As of today, four lawmakers do not plan to return to the Legislature during the outbreak. In the Senate, Republicans Heather Carter and Paul Boyer are practicing social distancing and will be working from home until further notice. In the House, Democratic Representatives Amish Shah and Gerae Peten are also staying away from the Capitol: Shah because he works as an emergency room physician and Peten, who is 72, because of increased risks for older individuals. Current rules require lawmakers to be physically present to vote, so this significantly changes the margins in each chamber.
Last Thursday, Governor Doug Ducey declared that Arizona is in a state of emergency related to the increasing threat of the virus that causes COVID-19. Shortly thereafter, the House and Senate fast-tracked a bill to immediately provide up to $55 million for statewide efforts to address the public health emergency. The Governor signed the bill as soon as it reached his desk.
Just two months into a legislative session that typically lasts at least four or five months each year, there are 600 bills still moving through the legislative process. If lawmakers decide to adjourn sine die early, each of those proposals will be scrapped, regardless of how close they were to the finish line.
As of tonight, there are 18 confirmed cases of the new coronavirus in Arizona.

Things are changing by the hour, but we will do our best to keep you updated through special editions of The Navigator.