May 15,2023 |

TRIADVOCATES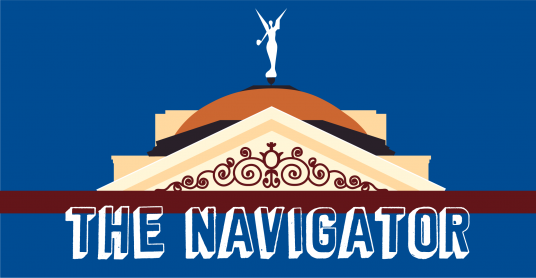 This morning, Gov. Katie Hobbs held a signing ceremony to celebrate the $17.8 billion budget deal she struck with the Legislature last week. The budget package passed the House by a 47-12 vote and the Senate by a 25-5 vote.


The deal comes after a turbulent few days of public pushback from Democratic lawmakers and education advocates who emphatically urged the governor to reject the deal. Ultimately, minority leadership was given a seat at the table to help broker a final budget package that Democrats could support.


In an unprecedented approach to budget negotiations, $2.5 billion was divvied up among legislative districts. In an effort to secure votes from Republicans, each member of the majority caucus in the Senate received $30 million while their counterparts in the House each received $20 million. Some members put their money toward local projects – things like roads and bridges – while others pooled their dollars to fund larger initiatives. A handful of Republicans combined their allotment to establish an income tax rebate, while Democrats pooled most of their allotted dollars to fund statewide initiatives for things like affordable housing and K-12 education. Notably missing from the deal is a scaling back of the state's universal private school voucher program, which was a sticking point for many Democrats. Signed into law last year and hailed as a major win for Republicans, the program has far exceeded projected costs. What was initially estimated as a $33 million hit to the state general fund has cost the state more than $300 million this year. The unexpected cost left little to no ongoing funds on the table, which added another layer of complexity throughout budget negotiations.
Below is an overview of key items included in the FY 2023-2024 budget:
A record $150 million deposit into the Arizona Housing Trust Fund, $60 million for homeless shelters and services, and a handful of additional investments in other housing and homelessness programs

$650 million towards infrastructure and broadband improvement, focusing on rural communities

$140 million in water projects, including $5 million for a statewide planning program and $11 million for a pilot program to study and desalinate brackish water as a new water source

Investment in KidsCare, a state child health insurance program for lower income families, that expands eligibility enough to add an estimated 9,500 children to the program next year

$300 million in one-time funding for K-12 schools as a supplement to basic aid payments, which districts will be able to use for facility upgrades, pay raises or educator bonuses; the budget package also waives for one year the 1980 aggregate expenditure limit allowing public schools to spend money appropriated by the Legislature last year

$7.5 million for transitional assistance including $5 million for the Homeless Veterans' Reintegration Program, $2 million for military transitional housing, and more than $600,000 to help reduce recidivism by establishing and administering a Small Business Incubator Program to assist current and former inmates pursuing entrepreneurial endeavors

$15 million for elections, including $5.5 million for the Election Systems Improvement Fund and the Citizens Clean Elections Commission, $5 million to expand access to voting, register voters, and improve election equipment and systems, and a $6 million set-aside for the Presidential Preference Election in March 2024

$260 million to establish a one-time tax rebate that will give Arizona families a $250 tax credit for each child younger than 17 with a max of $750 per family

$40 million for infrastructure projects and upgrades, including $9.2 million for design costs for the West Pinal Parkway, $35.5 million for the Lake Havasu City bridge project, and $800,000 for sewer improvements in Snowflake
While a budget deal has traditionally been seen as white smoke signaling the end of session, that's not necessarily the case this year. Roughly 230 bills remain in play, although not all of those will make it to the finish line. The Legislature has only taken confirmation action on six of the governor's 26 director nominations. Appointed leaders for major agencies including AHCCCS (the state's Medicaid program), the Department of Environmental Quality, and the Department of Insurance & Financial Institutions have yet to even receive nomination hearings. Nominees can serve for one year before they must be confirmed by the Senate, so legislators will need to do so before adjourning for the session, unless they intend to come back for a special session or address the nominations immediately upon reconvening in January.
Another looming unknown is the pending replacement for now-Senator Flavio Bravo's seat in the House. Senator Bravo moved over from the House to fill the vacancy when former Senator and Minority Leader Raquel Terán stepped down last month to focus on her U.S. Congressional race. The Maricopa County Board of Supervisors is currently in the process of selecting a replacement to fill the House seat in LD26. The Board of Supervisors also recently named a replacement for former Representative Liz Harris following her expulsion from the House. Republican Representative Julie Willoughby, an emergency room trauma nurse and former contender for the LD 17 House seat, will now get her chance to serve the district for the remainder of the term. Adding to the musical chairs, the House Minority Leader Andrés Cano announced he will step down this summer to pursue graduate studies at Harvard. A replacement for that seat in LD20 will fall in the hands of the Pima County Board of Supervisors.
Less than an hour ago, both chambers motioned to recess until June 12. More to come as details unfold surrounding plans for adjournment.