June 25,2022 |

TRIADVOCATES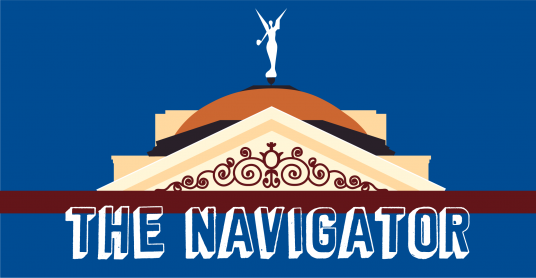 June 25, 2022


Sine Die – an End and New Beginnings
At 12:25 a.m. on June 25, 2022, the 55th Legislature, Second Regular Session adjourned sine die after 166 days at the Capitol, making this the fourth-longest session in Arizona history. 1,747 were introduced, and 392 bills made it to the Governor's desk. The Governor now has 10 days to sign or veto outstanding legislation. To date, he has signed 305 bills and issued 1 veto. The General Effective Date for new laws will be September 24, 2022.
The end of the session also marks the end of some political careers, and the beginning for others. Governor Ducey is termed out of office, as are several legislators. Others are choosing to retire from public service. The next legislative session could see a record number of new faces at the Capitol. Look for a Navigator this fall with those details. For now, we say goodbye to our legislative friends and bid adieu to the 2022 session.
Records Aren't Always Vinyl
The 2022 session saw a couple of records and a few firsts. The $18 billion budget package ($16 billion in General Fund Spending and $2 billion from TPT transfers/one-time state tax revenues used for new spending priorities) is the largest in state history. The rash of mid-term vacancies meant we saw more new members in 2022 than anyone can remember. And we had a record number of bills introduced.
Making News, One Way or Another
History will look back on the 2022 session and see that the legislature invested $1 billion in water infrastructure (SB 1740/HB 2873), passed a historic bipartisan budget for the first time in 15 years, expanded school vouchers to all 1.1 million K-12 students (HB2853), introduced over 130 election-related bills, and considered several ethics complaints.
Speaker Bowers Goes to Washington
As the 2022 legislative session drew to a close, Speaker Rusty Bowers was subpoenaed to testify in front of the Congressional January 6 Committee. Speaker Bowers took the national stage and recounted his interactions with President Trump and his staff in the aftermath of the 2020 election. Some of the memorable quotes from his testimony include: "I did not feel that the evidence — granted, in its absence — merited a hearing. And I didn't want to be used as a pawn, if there was some other need that the committee hearing would fulfill." He also read from a journal he kept at the time: "It is painful to have friends who have been such a help to me turn on me with such rancor. I may, in the eyes of men, not hold correct opinions or act according to their vision or convictions. But I do not take this current situation in a light manner, a fearful manner or a vengeful manner. I do not want to be a winner by cheating." He stated — "And I said, look, you are asking me to do something that is counter to my oath when I swore to the Constitution to uphold it, and I also swore to the Constitution and the laws of the state of Arizona." You can access the full script HERE.
Earlier this year, Speaker Bowers was honored with the John F. Kennedy Profile in Courage Award for his actions after the 2020 election.
Legislative Works Ends… Campaign Work Continues
Now that the session is over, members can turn their undivided attention to their campaigns. Legislators seeking reelection or looking for a promotion to a higher office will soon be at your door. Political signs already dot every street corner, glossy political mailers will flood your mailbox, and TV/radio/social media political ads will begin to quickly overwhelm us. The August 2 Primary Election is only 38 days away. Early ballots for the Primary Election will be mailed on July 6, 2022. Many races in Arizona are decided during the Primary Election, so expect the political efforts to be at full speed over the next couple of weeks.
There is Always a Dramatic Ending… But this One was Completely Unexpected
In the waning hours of the session, a Roe v. Wade protest turned ugly with protesters attempting to break glass and breach the Senate building. State troopers dressed in riot gear deployed tear gas to disperse the crowd. After a brief evacuation, the Senate was forced to reconvene in one of the committee hearing rooms due to poor air quality in the voting chamber.
This last-minute change required verbal votes, rather than the traditional electronic votes, and a lot more attention to detail to ensure every bill was properly recorded. The work done by Senate staff to react to the situation and ensure that Senators could continue to do their job was monumental.
Once again, legislative staff are the unsung heroes, proving their dedication and commitment to the State and to our democratic process.
A fun fact for your next summer party: During session, the Legislature ends each day's proceedings with regular adjournment, which sets the date for the next meeting. Adjournment "sine die" (pronounced "SIGN-EE DIE") is Latin for "without a day" and marks the end of the legislative session because it does not set a time for reconvening, thus terminating all unfinished business.