January 19,2022 |

TRIADVOCATES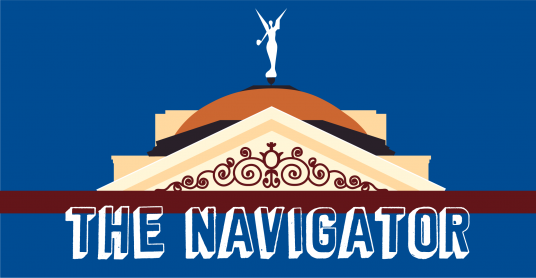 Last week, Gov. Doug Ducey unveiled his final budget proposal as Arizona's commander-in-chief—a $14.25 billion spending plan that boosts state spending by $1.4 billion, roughly 9% over the budget enacted last year. About $364 million of that new spending will be ongoing, with nearly a third going toward new tax cuts.

Highlights of the FY 2023 Executive Budget include:





Water & Natural Resources

$1.16 billion in one-time spending on water augmentation over the next three years (because these are future appropriations, when the governor will be out of office, his successor would have to expressly repeal it through legislation to block the spending); while roughly $853 million of the $1.16 billion isn't earmarked for any specific project, the governor specifically called out desalination in his State of the State address last week
$176.6 million in federal and state resources to spur rural tourism through 44 State Parks System projects, which include upgrading campsites, renovating historic structures, improving the physical and digital access of the park system



K-12 Education

 Nearly $10.9 billion, $323 million of which is proposed new spending, including:

$100 million in federal funding to launch his proposed "AZ Back on Track Summer Camp" to help students catch up on areas they missed out on during the pandemic
$5 million for an incentive program for civics education
$58 million toward a program called Operation Excellence, which would boost funding for low-performing schools
$20 million for a second year of the School Transportation Modernization Grants
$60.8 million in additional funding to modernize results-based funding, bringing total funding to $129.4 million annually for successful schools
$200 million to maintain school facilities through Building Renewal Grants

Noticeably missing from the governor's budget proposal was a plan to address the state's aggregate spending cap for K-12 school, which schools are expected to hit in March. If lawmakers don't approve an override of the arbitrary voter-approved cap established more than 40 years ago, schools will lose roughly $1.1 billion in funding.


Higher Education

$127 million in new spending on higher education, including:

$10 million to cover free tuition for veterans' spouses
$12.5 million for the scholarship grant Arizona Promise Program
$46 million for a university program to train students for future high-demand jobs
$30 million in federal resources for workforce accelerators at community colleges in partnership with industry leaders



Public Safety & Corrections

$247 million for salary increases for state employees, including $30.8 million to increase salaries for Department of Public Safety troopers
$92.9 million for infrastructure needs in the Arizona Department of Corrections, Re-entry & Rehabilitation
$5 million to expand the Governor's "Second Chance" initiative, which provides employment opportunities for inmates after incarceration



Health & Welfare

$19.8 million to support expanding the monthly kinship stipend from $75 to $300
$1.5 billion in crucial federal and state resources for the state's COVID-19 response
$11.7 million to provide optimal care for Arizonans in need through the Arizona State Hospital to address ongoing operational pressures
$25.7 million to foster a public-private partnership with Creighton University to expand the Accelerated Nursing Academy
$8.2 million to protect Arizona's most vulnerable and lower the caseload of Adult Protective Service investigators



Border Security

A $50 million deposit in his border security fund for enhanced patrolling, physical barriers, detention and prosecution
$11.6 million to expand the Border Strike Force by doubling Department of Public Safety support and tripling local law enforcement grants





Infrastructure, Information Technology & Cybersecurity

$400 million in federal funding to widen a 20-mile stretch of Interstate 10 between Riggs Road and Casa Grande from two lanes to three
$10 million to launch a statewide cybersecurity readiness grant program and provide cybersecurity tools to local governments and school districts
$24.6 million to prevent cyber breaches through a new cybersecurity risk management program
$247 million to bolster Arizona's lean state workforce and address inflationary pressures and staffing needs
$50 million deposit into the newly created State Match Advantage for Rural Transportation (SMART) Fund to support communities outside of Maricopa and Pima Counties and the Arizona Department of Transportation to compete for and secure federal transportation grant monies to improve the State's transportation system
$15.7 million to develop Business One-Stop Portal Phase II, allowing users to seamlessly plan, start and grow a business in Arizona



Rainy Day Fund

$425 million into the state's Rainy Day Fund, which would increase the fund to $1.4 billion

To download the Executive Budget Summary, click here.

The governor's budget proposal essentially serves as his opening bid, as he'll spend the coming months negotiating a final budget with the GOP-controlled Legislature. At this point, the only thing we know for certain is that lawmakers are required to ink a plan into law by June 30.

Let the games begin.