February 08,2022 |

TRIADVOCATES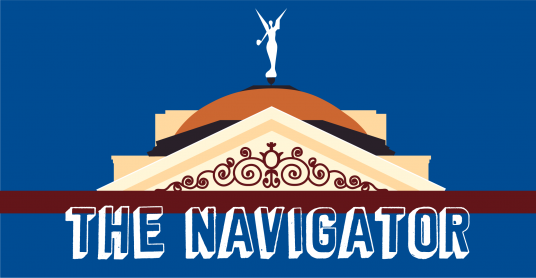 Did you feel a little relief when the clock struck 5 p.m. yesterday? (No, not just because that meant it was socially acceptable to start sipping on that local Arizona wine in front of you.) We're talking about the relief we all felt when the Legislature hit the first key deadline of session. Yep, we've now officially passed the date for members to introduce new legislation. While they can – and will – introduce strikers throughout the remainder of session, we won't see any new bills dropped in either chamber. As a refresher, a "striker" (short for "strike everything after the enacting clause") is an amendment that proposes to delete the entire text of the existing bill and substitute new language, essentially making it a completely different bill, possibly on an entirely different subject. If that sounds like a ridiculous concept, it's because it is. But no one asked for our opinion when creating the rules and procedures at the Legislature, so here we are.


Now that we've hit the intro deadline, we have our official count: 1,662 bills are in play this year. Not all of these will receive hearings, but we can still expect lengthy committee agendas. If you're thinking that almost 1,600+ bills sounds excessive, you're not alone. That's in comparison to 1,774 last session, 1,607 in 2020, and 1,318 in 2019.


So, what's the deal with the massive increase in volume of bills we're seeing? Well, there's a heavy focus on COVID (shocking, we know), education/curriculum, and public safety. But the real emphasis this session is on election-related bills. Republicans have introduced more than 70 bills aimed at "reforming" the way we vote in Arizona—yep, more than 70.


Just as we're seeing on the federal level, Republicans at the state Legislature are split into two camps when it comes to election reform stemming from 2020—those that support these types of bills, and those that are taking a stand against the conspiracy theories. House Speaker Rusty Bowers, a conservative Republican who falls in the latter group, took his strongest stand yet last week in response to a particularly egregious bill.


HB2596 not only seeks to kill the early voting (mail-in ballot) program in Arizona but would also require that all ballots be counted by hand within 24 hours of an election. And let's not forget the cherry on top: this bill also authorizes the Arizona State Legislature to toss out the will of the voters if our leaders don't like the election results. On the floor and streaming live, Bowers assigned HB2596 to every one of the House's standing committees. To put things in perspective, leadership assigns a bill to one committee if they want it to pass. They assign it two or three committees if they want to throw some wind in the sails. But assigning it to every single committee – in this case, all 12 of them – is unheard of. That doesn't just kill the bill—it sends a message loud and clear.


It's rare that we're able to say something is truly "a first" when it comes to the goings-on at the Capitol. But last week, House Speaker Rusty Bowers delivered.
If this is an indicator of what's to come, we're in for a wild ride this session. Make sure your seat backs and tray tables are in their fully upright and locked positions.