November 04,2022 |

TRIADVOCATES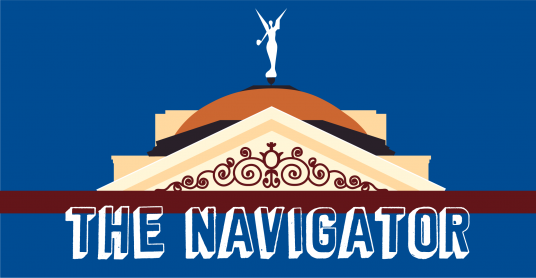 With Election Day just a few days away, pollsters and pundits are hitting the news cycle with predictions based on stats like early ballot returns and projected voter turnout on Tuesday. While difficult to forecast how races will shake out, some interesting trends have emerged.


The early vote turnout in Arizona has been slightly lagging compared to 2018 levels. As of yesterday, roughly half of the voters in Pima County who requested early ballots have voted, while in Maricopa County, one ballot has been returned for every three requested. Yet both are far outpacing early return levels in the other 13 counties. Those are important stats given that the overwhelming majority of voters in Arizona use early voting, upwards of 80% historically.
Election Night Month


You can probably picture the typical election night party—supporters pack into crowded ballrooms to throw back wine in plastic cups and watch results roll in on massive screens. Cue the balloon drop, the staged family photo and the "impromptu" victory speech. Those were the days.


Times, they are a-changin'. The "election night" as we knew it no longer exists. From now on, it'll be more like "election week" or even, in some cases, "election month."


That's because the already lengthy process of vote counting is about to get lengthier, which means it could take even longer to finalize election results. Here's why:


The much higher number of "late-early" votes (those who drop off their mail-in ballot on Election Day) as well as an anticipated flood of Republicans voting in person at the polls could mean serious counting delays statewide. Not only that, but they'll also be grappling with an influx in backlogged early ballots received a day or two prior to Election Day but not processed in time to be part of the first batch of results.


Another variable in the mix is the expected increase in automatic recounts triggered by legislation passed earlier this year that increases the automatic recount threshold from one-tenth of 1%, to half of 1%. That means if there are 3 million ballots in a statewide contest, a difference of 15,000 votes between the top two vote-getters would trigger a recount (prior to passage of this law, the trigger in this scenario would have been 3,000 votes). To put things in perspective, had this legislation been in effect two years ago, there would have been five automatic recounts.


Keep in mind that a network's decision to call a race carries absolutely no validity whatsoever, as nothing is official until the Secretary of State, Attorney General and Governor certify the statewide canvass of the 2022 election. While it differs from syndicate to syndicate, most major news outlets, like the AP, typically do not call down-ballot races on election night if the margin is less than 2% between the top two candidates. However, local stations have been known to use more lenient guidelines when calling races, which tends to add more fuel to the conspiracy-theory fire.


We won't steer you wrong, so just keep an eye out for The Navigator as we closely track races in the coming days (and weeks).