April 06,2023 |

TRIADVOCATES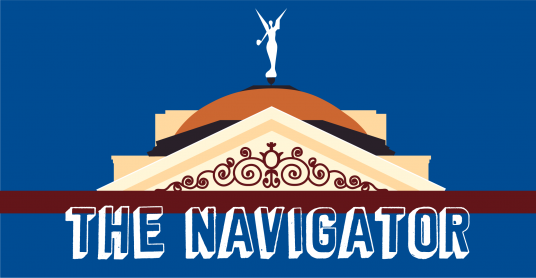 Can you hear that? It's the sound of lawmakers, legislative staff and lobbyists taking a deep sigh of relief after wrapping up a long, intense two weeks. Affectionately referred to as "Hell Week" by those down at the Capitol, last week was the last chance for bills to be heard in committee in the opposite chamber (with the exception of the House and Senate Appropriations Committees, which held their final hearings this week). Typically, Hell Week is the time for committee chairs to pack their agendas, as members push hard to keep their bills alive. As a result, hearings during the final week are known to last upward of six hours, often with heated debate. This year? Not so much. Agendas have been oddly (some may say eerily) light—perhaps a result of behind-the-scenes budget negotiations.
Any bills that failed to receive a committee hearing are now effectively dead. Committees may continue to meet in the coming weeks to hear presentations or consider executive nominations, but there is still much work to be done for final consideration of bills on the floor in both chambers. As of today, roughly 400 of the 1,630 bills introduced remain in play. So far, Gov. Katie Hobbs has vetoed 29 bills and signed 22 into law.
In other news, the House Ethics Committee held a special hearing last week to determine what, if any, consequences Republican Rep. Liz Harris will face for allegedly engaging in disorderly conduct. Back in February, Rep. Harris, who is a freshman representing Chandler, invited a speaker to testify during a joint elections committee hearing. That speaker, in her public testimony, made bold accusations about the governor and legislative leadership (and by bold, we mean bold—she accused them of rigging the election and accepting bribes from the Sinaloa Cartel). Accusations of criminal conduct were also made about government officials in the City of Mesa and the LDS Church. The House Ethics Committee heard nearly two hours of public testimony before deliberating in executive session. No formal action has been taken, but it's certainly not the last we'll be hearing of this. Those interested in following the ongoing saga can find a video of the hearing here.
The Governor's Office announced a shakeup among top staffers, including the departure of the governor's communications director. Here's a quick overview of changes on the Ninth Floor:


Will Gaona, who previously served as Director of Public Affairs, will take on a newly created role as Deputy Chief of Staff. He will assist Chief of Staff Allie Bones with internal coordination between departments within the administration.


Jennifer Loredo will shift duties from Director of Community Engagement to Director of Policy, Legislative & Intergovernmental Affairs.


Tracy Lopes will now serve as the Director of Community & Constituent Engagement.


Director of Communications Murphy Hebert has resigned. The role is expected to be filled shortly.