August 03,2022 |

TRIADVOCATES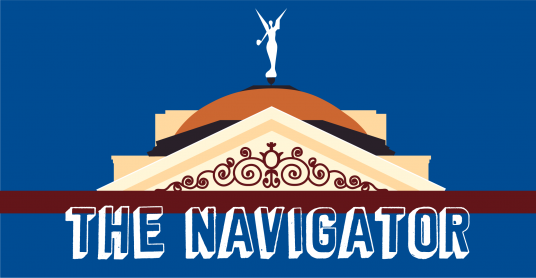 August 3, 2022

2022 Arizona Primary Election

Election officials finished tabulating early and same-day ballots around 4 a.m. this morning and will continue tabulating a mix of any remaining mail-ins along with early ballots that were dropped off yesterday. We can expect the next wave of results to be released tonight at 7 p.m. As of this afternoon, there are roughly 144,800 outstanding ballots, 125,000 of which are from Maricopa County. That boosts voter turnout to 1,143,991, or 27.53%, which is quite a bit lower than turnout for the 2018 primary.

With 97% of precincts now reporting, some key themes have emerged:


Trump still holds sway. As of this morning, a slate of Trump-endorsed candidates either won or appears to be nearing victory in races up and down the ballot. Despite opposition from establishment Republicans, numerous MAGA candidates – all of whom contend that the 2020 election was stolen – are poised to sweep the primary. This includes Blake Masters, who will advance to the general election against incumbent Democratic U.S. Sen. Mark Kelly, as well as a handful of candidates challenging incumbents in the race for state Legislature. Current House Speaker Rusty Bowers, who gained national attention after publicly testifying to the Jan. 6 committee about Trump's attempts to pressure him into overturning Arizona's electoral votes, was easily defeated by MAGA favorite David Farnsworth. Incumbents state Sen. Tyler Pace, state Rep. Joanne Osborne and state Sen. Kelly Townsend also lost to their Trump-backed challengers and will not be returning to the Legislature. This is in addition to wins for Anthony Kern, Liz Harris and Alex Kolodin, all backed by Trump, who are favored to win in November given their Republican heavy districts.
Incumbents struggled. An unexpected number of incumbents will not be returning to the Capitol, as they've lost – or appear to be losing – their primary. Among those incumbents are a mixture of Republicans and Democrats: Morgan Abraham, Richard Andrade, Judy Burges, César Chávez, John Fillmore, Joel John, Sarah Liguori, Joanne Osborne, Lorenzo Sierra, and Christian Solorio Acuña. While it's purely speculation, we can probably chalk that up to redistricting (no name recognition amongst voters), as well as a strong push by the MAGA-verse to unseat "career politicians" and "RINOs."
Election Day votes lean right. Largely due to a strong push by election deniers for in-person voting (as opposed to early voting by mail, which has historically leaned right), the same-day votes leaned heavily in favor of Trump-endorsed gubernatorial candidate Kari Lake. While the first batch of results (comprised of early voting ballots) gave the more moderate Karrin Taylor Robson a 40,000-vote lead, the wave of results from voters who cast their ballot in person yesterday propelled Lake into the lead by roughly 12,000 votes as of this morning. The remaining votes to be counted are early ballots that were dropped off on Election Day, which could easily put Taylor Robson back on top if they shake out in her favor.
It's a rough day to be an election official in Pinal County. Yesterday afternoon, about 20 polling sites in Pinal County reported running out of ballots—a shortage they say was sparked by "unprecedented demand for in-person ballots." While the county resupplied polls, and voters were able to cast ballots as long as they were in line by 7 p.m., the snafu already has MAGA conspiracy theories flying. This comes after an earlier glitch in July, when erroneous ballots were sent to an estimated 63,000 voters in Pinal County.
For those closely following, we've updated the spreadsheet to reflect the most recent results. Candidates highlighted in yellow are either uncontested or are likely winners, as margins are wide enough that outstanding votes are extremely unlikely to change the outcome. However, keep in mind that these are speculations based on unofficial results, as there are still votes left to be counted.
Below are the key races that remain too close to call:
Governor (R)
Kari Lake (46.22%)
Karrin Taylor Robson (44.45%)
Secretary of State (D)
Adrian Fontes (52.82%)
Reginald Bolding (47.18%)
Attorney General (R)
Abraham "Abe" Hamadeh (32.11%)
Rodney Glassman (23.80%)
Arizona Corporation Commission (R)
Kevin Thompson (37.97%)
Nick Myers (32.76%)
Kim Owens (29.27%)